November 4, 2022
|
9:00 am
–
June 2, 2023
|
9:00 am
PDT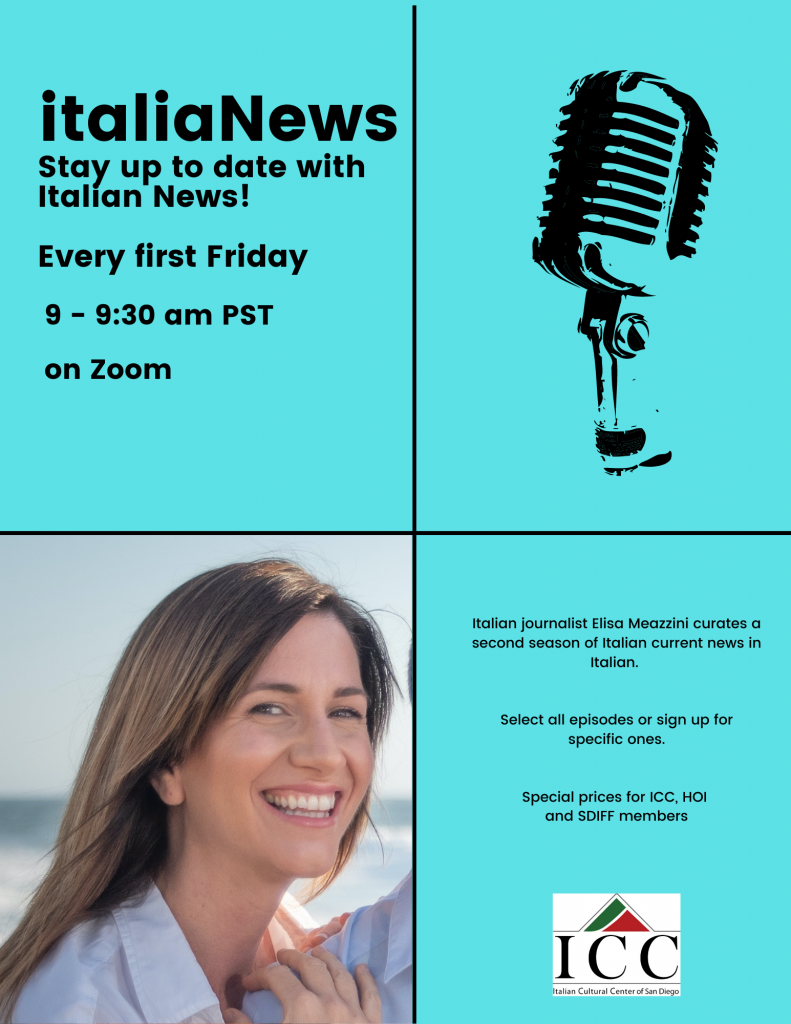 Join San Diego-based Italian TV journalist Elisa Meazzini for a second season of ItaliaNews. Every first Friday, be prepared to understand more about Italian public life, find parallels and differences with the U.S. context, and feel more connected than ever to present-day Italy.
Select all the dates and enjoy the whole series, November 2022 to June 2023, or sign up for specific ones!
The program is in Italian.
Participants will receive a Zoom link before each selected episode. A recording (not for distribution) will also be made available exclusively to participants, alongside an English transcript compiled by Elisa.
Inquires: beatrice.basso@icc-sd.org